The Transylvania Baroque Ensemble to perform in Cluj,May 6, 2015
The Transylvania Baroque Ensemble will perform at the next event of Academia Sighisoara, within the framework of its' year-round concert series. The concert is a part of the general program of the "La Stravaganza" Baroque Music Festival.
The concert, entitled Manuscript of Saint George (1757), will start at 7 pm, on the 9th of May, at the Lutheran Church (21st December street, no 1), Cluj.
The Transylvania Baroque Ensemble will also perform during Academia Sighisoara's Festival on the 5th of August, and Erich Türk will be guest teacher of baroque chamber music at the 2015 summer academy.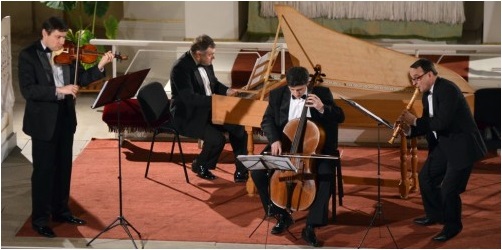 Transylvania Baroque Ensemble:
Zoltán Majó (recorder)
Mátyás Bartha (baroque violin)
Ciprian Câmpean (baroque cello)
Erich Türk (harpsichord)
Programme:
Transcribed works based on the Manuscripts from Saint George by composers G. Ph. Telemann, Fr. Veracini M., G. Visconti, P. Castrucii, and a collection of anonymous folk dances. The program will be prefaced by musicologist Mária Szabó, researcher of the manuscripts.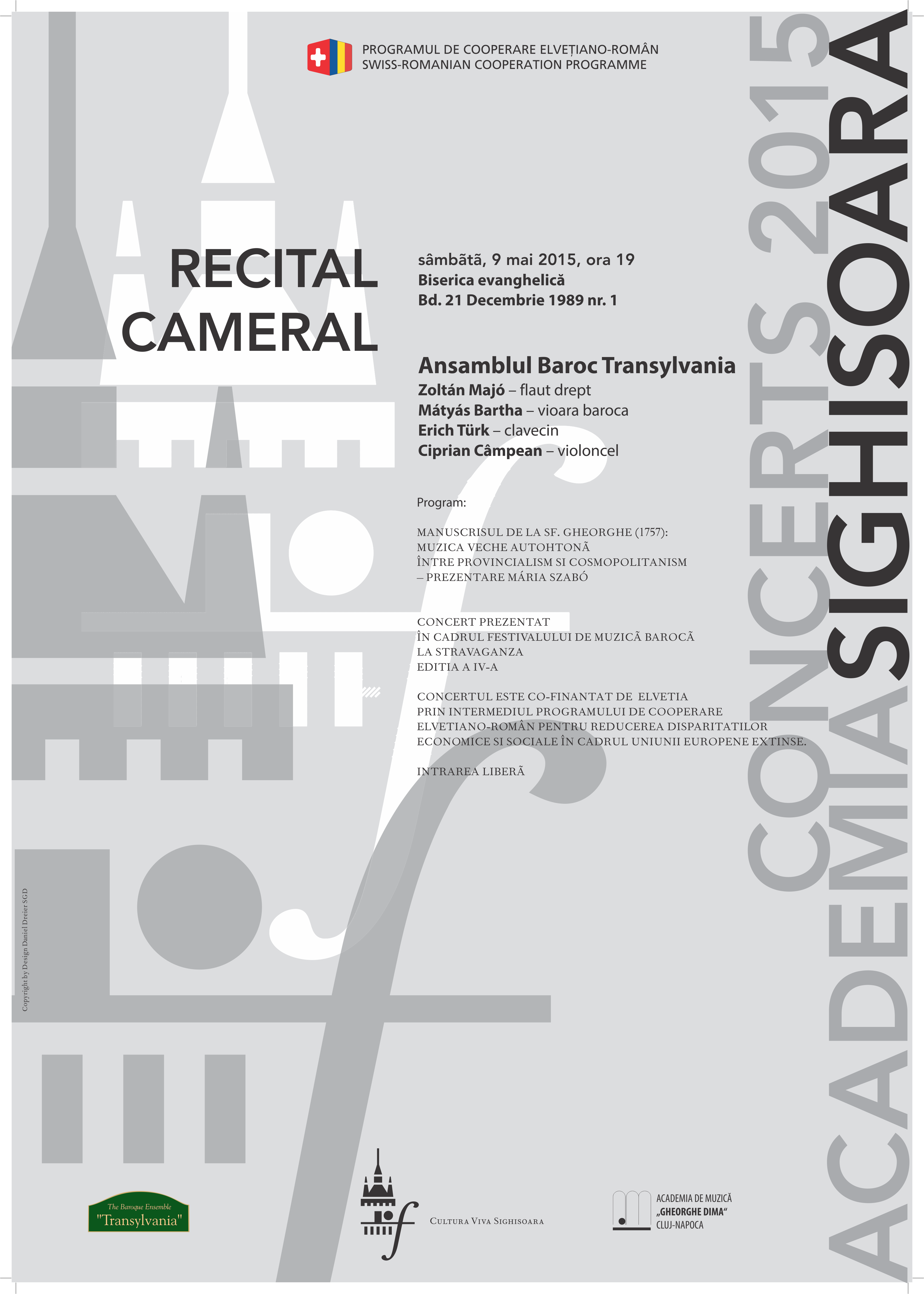 ---